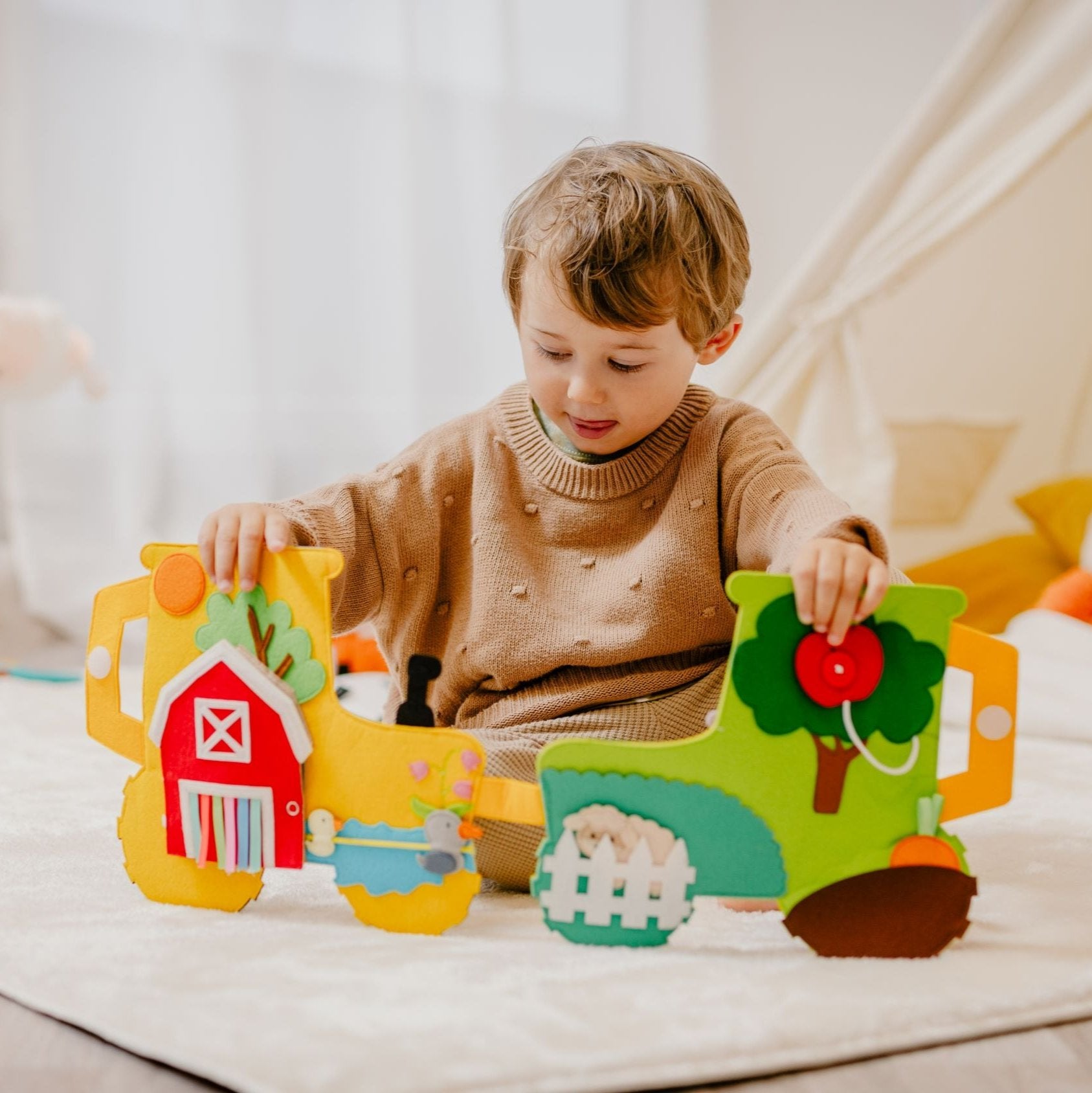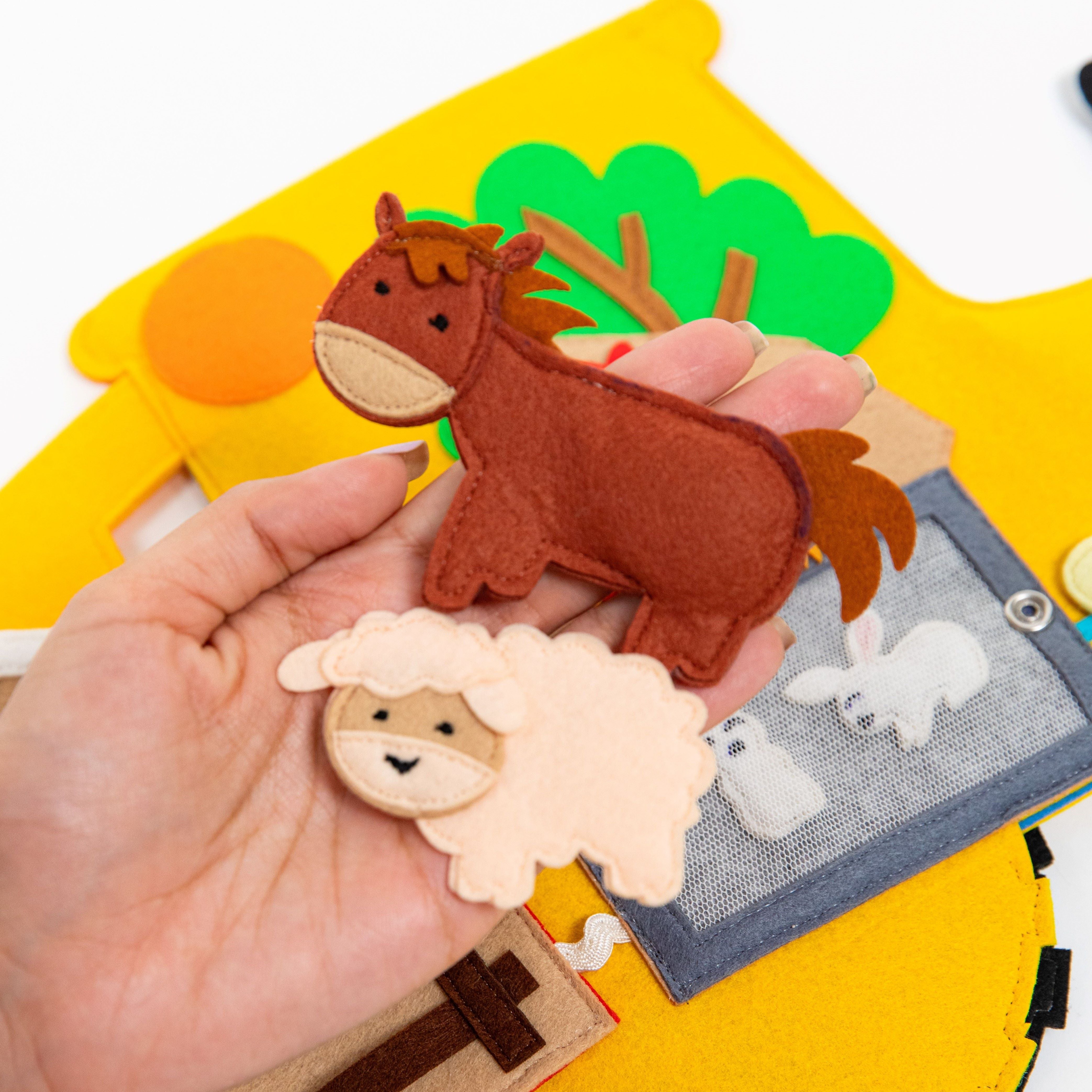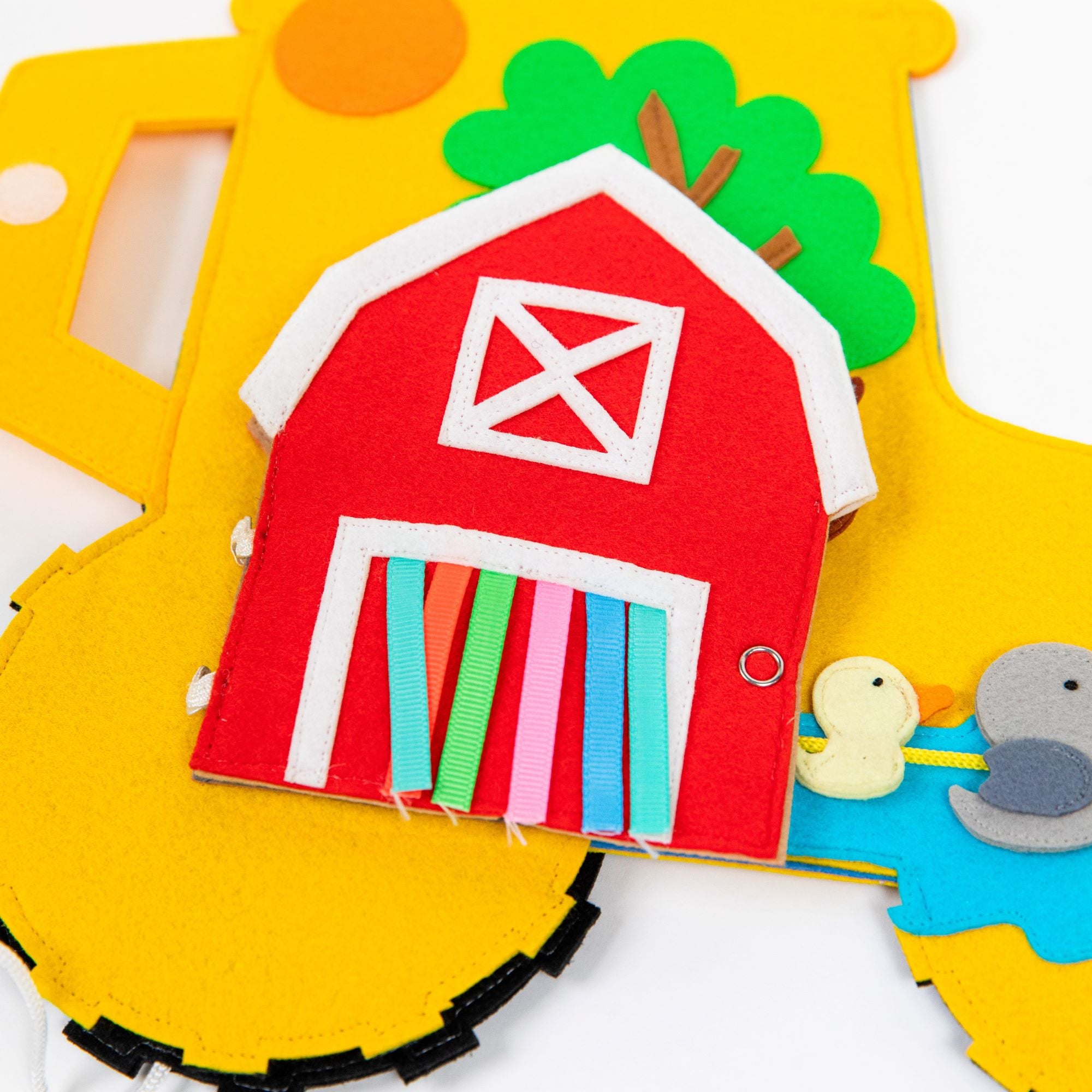 Travel Buddy Tractor available from October 22nd, 2023
A large vehicle with lots of great play options

As a doctor in pediatrics and a mom, I love Quiet Books. Especially because Quiet Books are so intuitive, free play is encouraged without overwhelming the children. My child loves his Quiet Book and spends a lot of time alone and independently with it.
Dr. Celine Schlager, MD
There's lots to do and lots to discover on our big, yellow Travel Buddy tractor. With the funny farmer and his cute animals, different skills can be developed. This Travel Buddy is fun and educational toy.

What makes this Quiet Book special?

Pretend play and story telling

Engaging travel toy
Why should I choose this for my child?

The Travel Buddy Tractor offers endless opportunities for learning, creativity and skill development.
- Research the names of animals to promote early language development.
- Tell stories and bring the farm scene to life with the interactive finger puppets.
- The cute figures promote dexterity and coordination.
How does it improve developmental skills?

There is a lot to do and a lot to discover on our big, yellow Travel Buddy tractor. Different skills can be developed with the funny farmer and his cute animals. This Travel Buddy is fun and an educationally valuable toy.
Are the materials used safe?

We understand that early childhood play essentials need to be safe. All materials used in our quiet books are carefully selected and rigorously tested to meet international safety standards. We use child-friendly fabrics and non-toxic dyes.

Designed in Germany

Oekotex Certified

Child Safe
Meaningful

Play

This play essential enhances specific cognitive, fine motor and social & emotional skills. Find out which milestones they cover below.
Boosts coordination between hand and visual perception.
Fosters staying engaged & ability to stay focused.
Boosts memory, concentration, and cognitive flexibility.
Improves critical thinking and logical reasoning.
Stimulates senses for holistic development.
Boosts visual communication & color perception.
This product has no reviews yet.