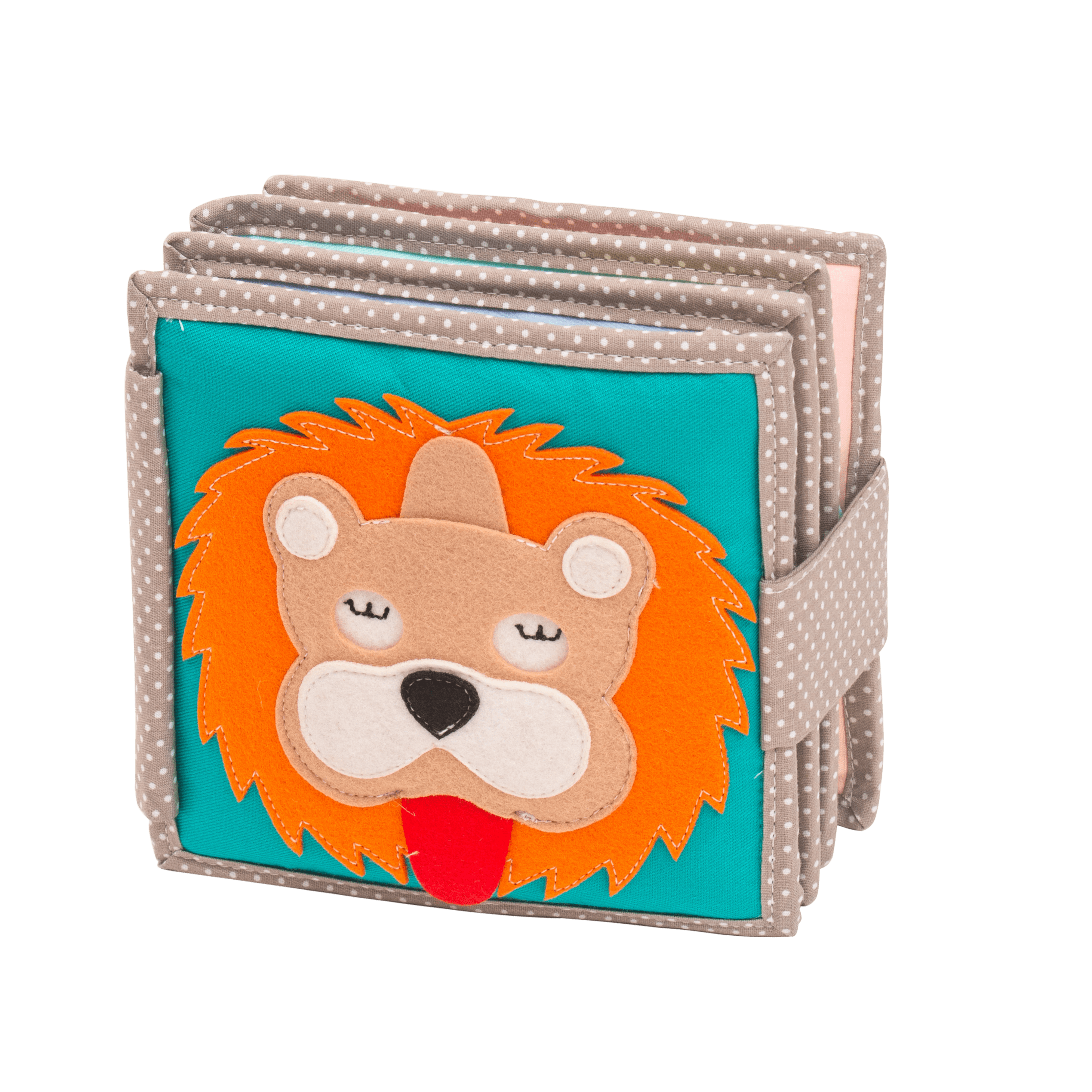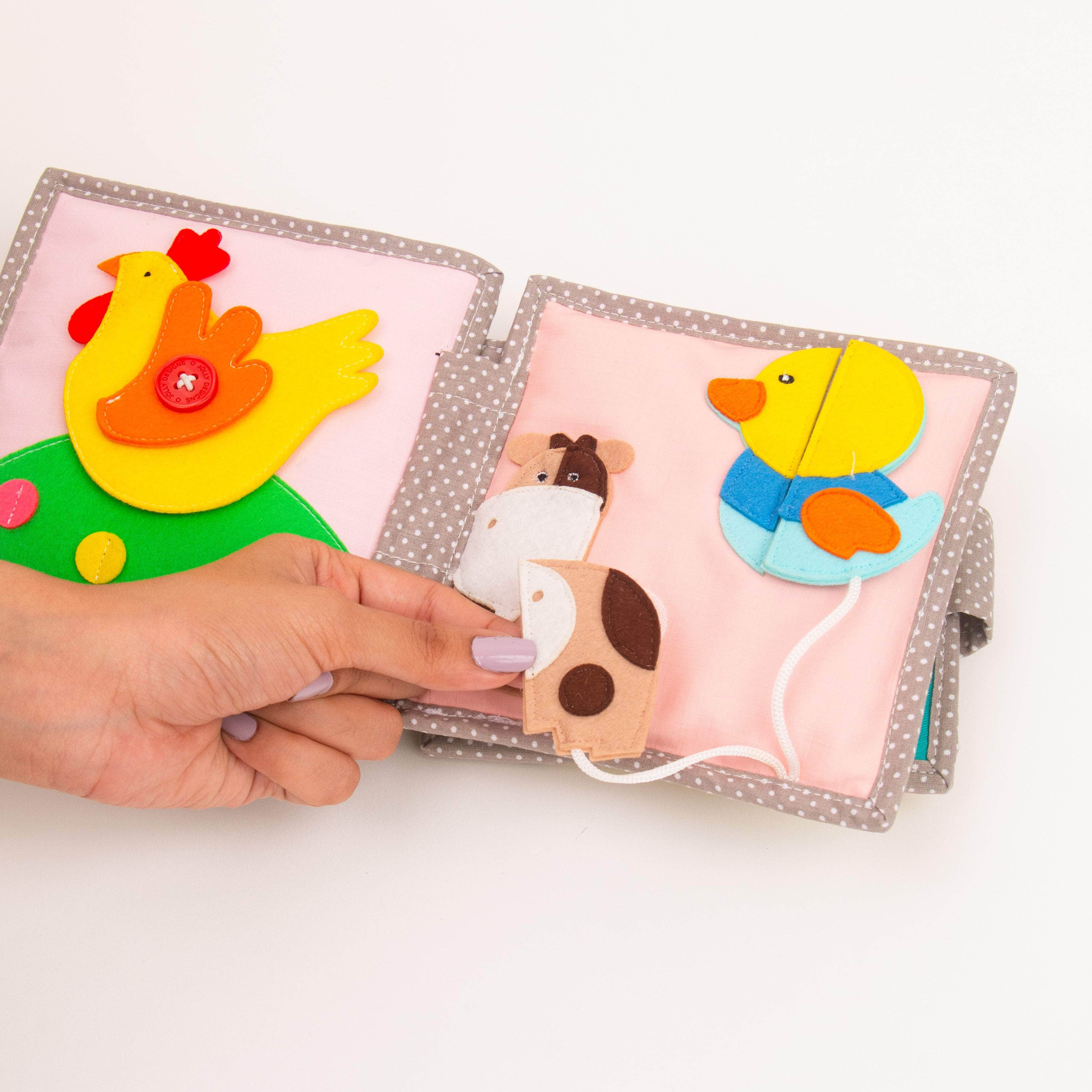 Sleepy Lion - 6 Pages Mini Quiet Book
promotes individual development and brings playful learning fun!

As a doctor in pediatrics and a mom, I love Quiet Books. Especially because Quiet Books are so intuitive, free play is encouraged without overwhelming the children. My child loves his Quiet Book and spends a lot of time alone and independently with it.
Dr. Celine Schlager, MD
With the Sleepy Lion Quiet Book, a magical learning toy moves into your child's room. This Quiet Book promotes individual development and brings playful learning fun! from the 1st birthday!

What makes this Quiet Book special?

Montessori principles

Perfect on the go

Alternate to TV

Designed in Germany

Machine Washable

Made with highest safety
Why should I choose this for my child?

Did you know that simple activities can have a big impact on your 1-year-old's brain development? Let's dive into the benefits of our Sleepy Lion quiet book:
• Small puzzles develop problem-solving skills, spatial awareness, and hand-eye coordination.
• Engaging with Velcro enhances fine motor skills and coordination.
• Practicing pincher grip improves fine motor skills and hand control.
• Peek-a-boo play nurtures cognitive and social development, including object permanence and social interactions.

How does it improve developmental skills?

Discover our Mini Quiet Books, developed according to Montessori principles for early childhood education. A TV/tablet alternative that includes interactive elements such as textures, colours and shapes to encourage cognitive, fine motor and social skills. Designed in Germany and made from highly safe, certified materials. Machine washable and perfect for travel - so your child can discover the world through play!
Are the materials used safe?

We understand that early childhood play essentials need to be safe. All materials used in our quiet books are carefully selected and rigorously tested to meet international safety standards. We use child-friendly fabrics and non-toxic dyes.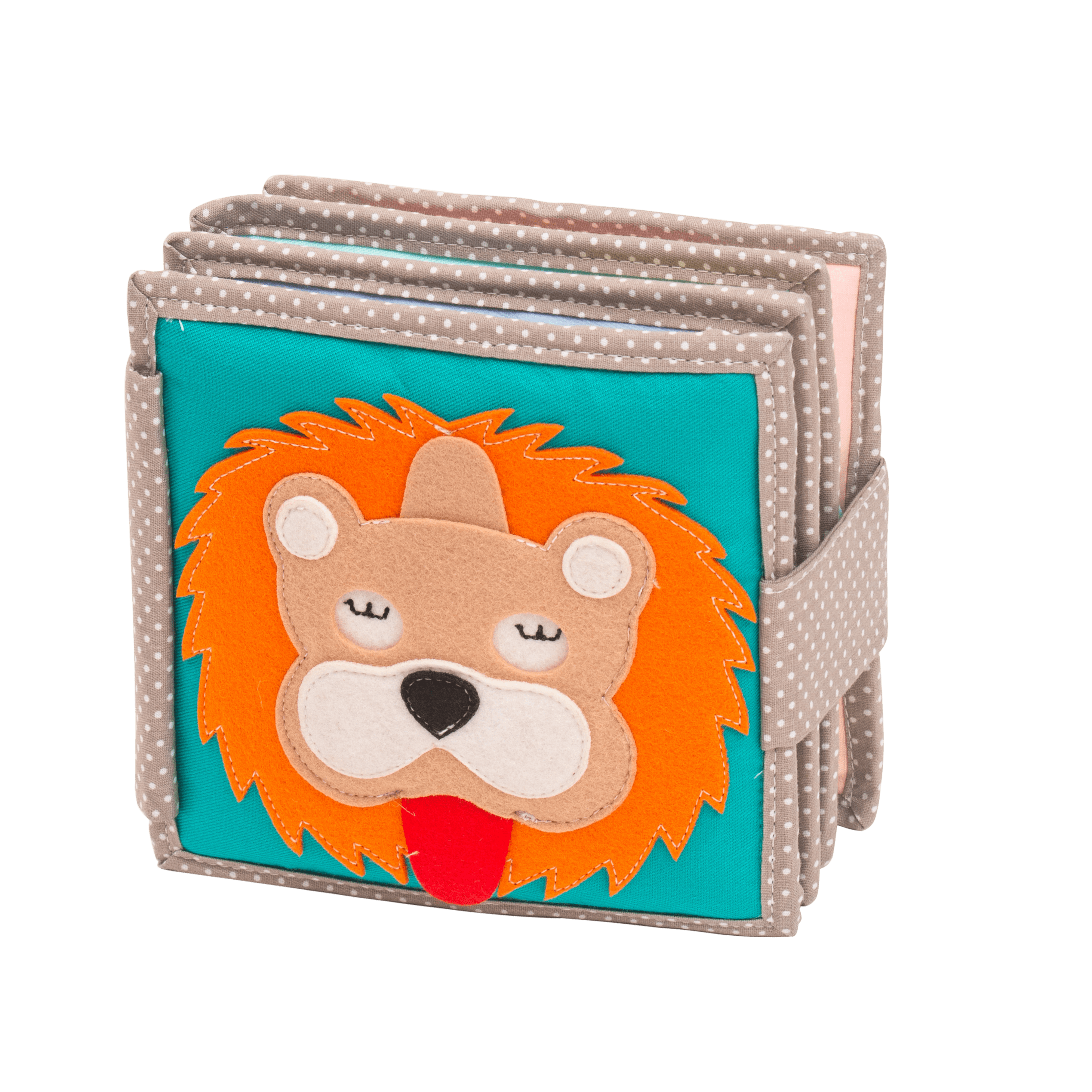 Designed in Germany

Oekotex Certified

Child Safe
Meaningful

Play

This play essential enhances specific cognitive, fine motor and social & emotional skills. Find out which milestones they cover below.
Improves understanding of categorization and comparison.
Enhances visual processing skills.
Improves critical thinking and logical reasoning.
This product is rated 5.0 of 5.0 stars.
It has received 9 reviews.
Snoozing lion
Our grandson likes to occupy himself with this book. I would recommend it anytime
Gift
We got a book for our son as a gift when he turned 1 year old and he and I are thrilled. Even now that he is 2 years old he likes to play with it. Therefore, I also like to give these books as gifts :) The book is as described in the pictures, well made and the delivery was fast.