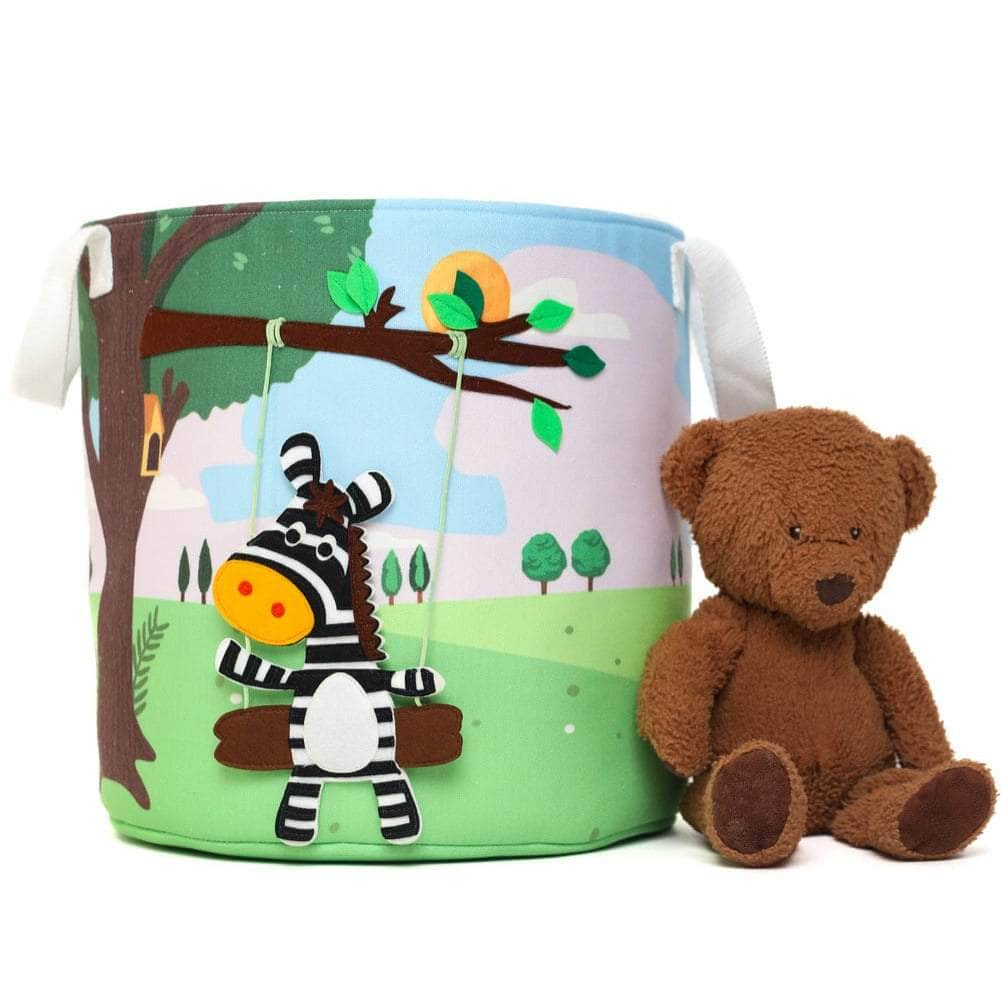 Zebra - Storage Box (round)
motivates to create order and maintain structure.

As a doctor in pediatrics and a mom, I love Quiet Books. Especially because Quiet Books are so intuitive, free play is encouraged without overwhelming the children. My child loves his Quiet Book and spends a lot of time alone and independently with it.
Dr. Celine Schlager, MD
The round zebra storage box is playful and interactive. The design not only creates a cute eye-catcher in the room, but also motivates to create order and maintain structure.

The convenient handles on the side of this storage box make transportation safe, easy and simple. With the help of the thoughtful folding design, this box can be quickly folded when needed.

What makes this Quiet Book special?

Practical Handles

Interactive elements

Fits in Ikea Kallax System

Label holder

Collapsable and stackable

Multipurpose
Why should I choose this for my child?

Our cute storage basket adds style and personality to your space. Available in interactive designs they makes organizing more enjoyable.
- Fits perfectly in Ikea Kallax for efficient use of space.
- Two sturdy handles allow for easy carrying and transportation.
- Enhances organizational efficiency and reduces clutter.
- Versatile for use in various rooms and for different items.
- Durable construction ensures long-lasting functionality.
- Adds to the aesthetic appeal of your space.

How does it improve developmental skills?

Discover our versatile storage box - perfect for order and fun! Practical handles make it easy to transport. Fits into the Ikea Kallax system for seamless integration. Label holder allows for clear labelling. Collapsible and stackable for space-saving storage. With interactive elements such as textures, colours and shapes, it offers additional play fun. A true multi-talent for toys, books and more!
Are the materials used safe?

We understand that early childhood play essentials need to be safe. All materials used in our quiet books are carefully selected and rigorously tested to meet international safety standards. We use child-friendly fabrics and non-toxic dyes.

Designed in Germany

Oekotex Certified

Child Safe
This product has no reviews yet.