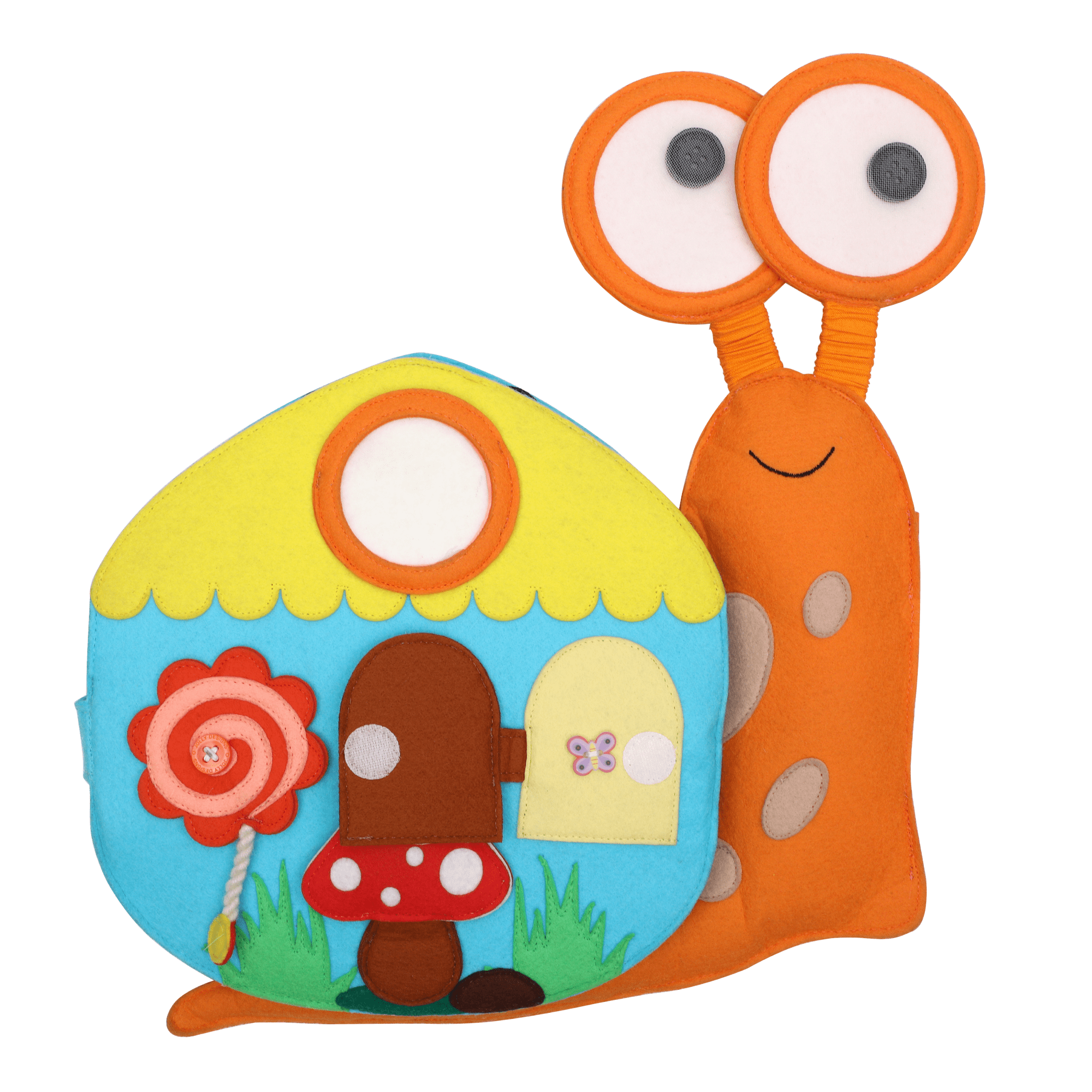 Travel Buddy Snail
A cozy friend with a colorfully filled snail shell

As a doctor in pediatrics and a mom, I love Quiet Books. Especially because Quiet Books are so intuitive, free play is encouraged without overwhelming the children. My child loves his Quiet Book and spends a lot of time alone and independently with it.
Dr. Celine Schlager, MD
The Travel Buddy snail moves into the nursery with heavy luggage. The little house holds colorful and motor activities for your child from 18 months.

What makes this Quiet Book special?

Practical handle to carry

Soft and durable

Fair produced

Perfect Gift

Engaging travel toy

Quiet Time for Parents
Why should I choose this for my child?

- Take the snail travel buddy on your travels to keep your child engaged and entertained during car rides, plane trips, or outdoor activities.
- The cheerful colors and visually stimulating design support your child's color recognition and perception skills.
- It is designed with Montessori principles, promoting independent play and self-directed learning.
- Provides a well-rounded play experience that supports your child's overall development, including cognitive, sensory, and motor skills.
How does it improve developmental skills?

Discover our adorable Travel Buddies - the ideal travel toy for quiet moments! Soft and durable, they feature interactive elements such as textures and colours to encourage early childhood development. While your child embarks on an exciting self-learning journey, you as a mum will enjoy some relaxing time. Fairly produced, they also make a perfect gift for little adventurers. The practical handle makes them easy to carry on the go.
Are the materials used safe?

We understand that early childhood play essentials need to be safe. All materials used in our quiet books are carefully selected and rigorously tested to meet international safety standards. We use child-friendly fabrics and non-toxic dyes.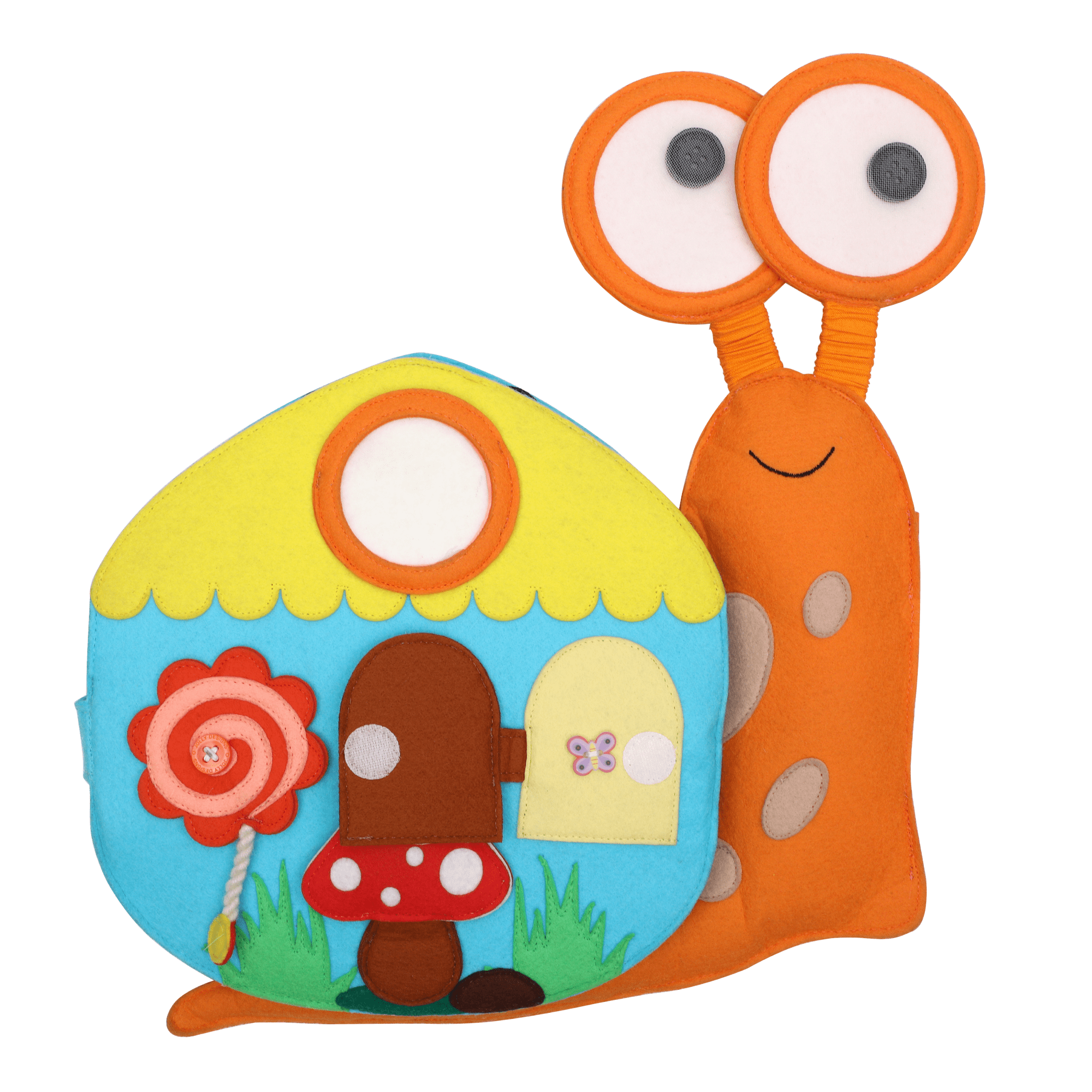 Designed in Germany

Oekotex Certified

Child Safe
Meaningful

Play

This play essential enhances specific cognitive, fine motor and social & emotional skills. Find out which milestones they cover below.
Boosts visual communication & color perception.
Enhances visual processing skills.
This product is rated 5.0 of 5.0 stars.
It has received 14 reviews.