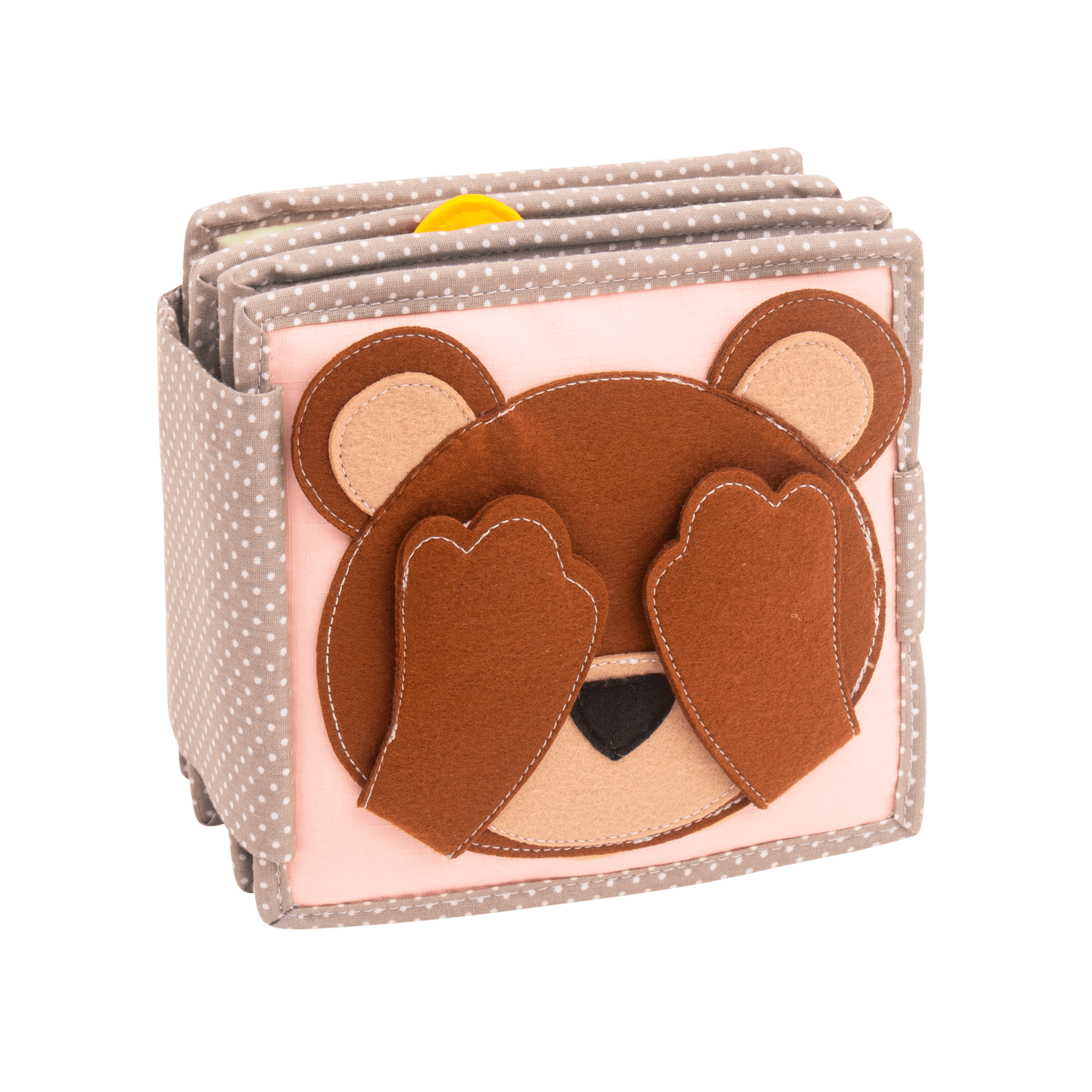 Peek-a-Boo - 6 Pages Mini Quiet Book
Promotes visual perception and object permanence

As a doctor in pediatrics and a mom, I love Quiet Books. Especially because Quiet Books are so intuitive, free play is encouraged without overwhelming the children. My child loves his Quiet Book and spends a lot of time alone and independently with it.
Dr. Celine Schlager, MD
The Peek-A-Boo Quiet Book invites your baby from 6 months to a great journey of discovery. This tactile book promotes the unique development of your child and combines fun and learning!

What makes this Quiet Book special?

Montessori principles

Perfect on the go

Alternate to TV

Designed in Germany

Machine Washable

Made with highest safety
Why should I choose this for my child?

Peek-a-boo, is a delightful activity book that offers a range of benefits for your 6-month-old's brain development. From sensory exploration and fine motor skill training to cognitive development and visual stimulation, the book provides an engaging and age-appropriate experience.
- Cognitive development through storytelling and imagination.
- Captivating hide-and-seek elements for object permanence.
- Visual stimulation and cognitive engagement.
- Parent-child bonding through shared exploration.

How does it improve developmental skills?

Discover our Mini Quiet Books, developed according to Montessori principles for early childhood education. A TV/tablet alternative that includes interactive elements such as textures, colours and shapes to encourage cognitive, fine motor and social skills. Designed in Germany and made from highly safe, certified materials. Machine washable and perfect for travel - so your child can discover the world through play!
Are the materials used safe?

We understand that early childhood play essentials need to be safe. All materials used in our quiet books are carefully selected and rigorously tested to meet international safety standards. We use child-friendly fabrics and non-toxic dyes.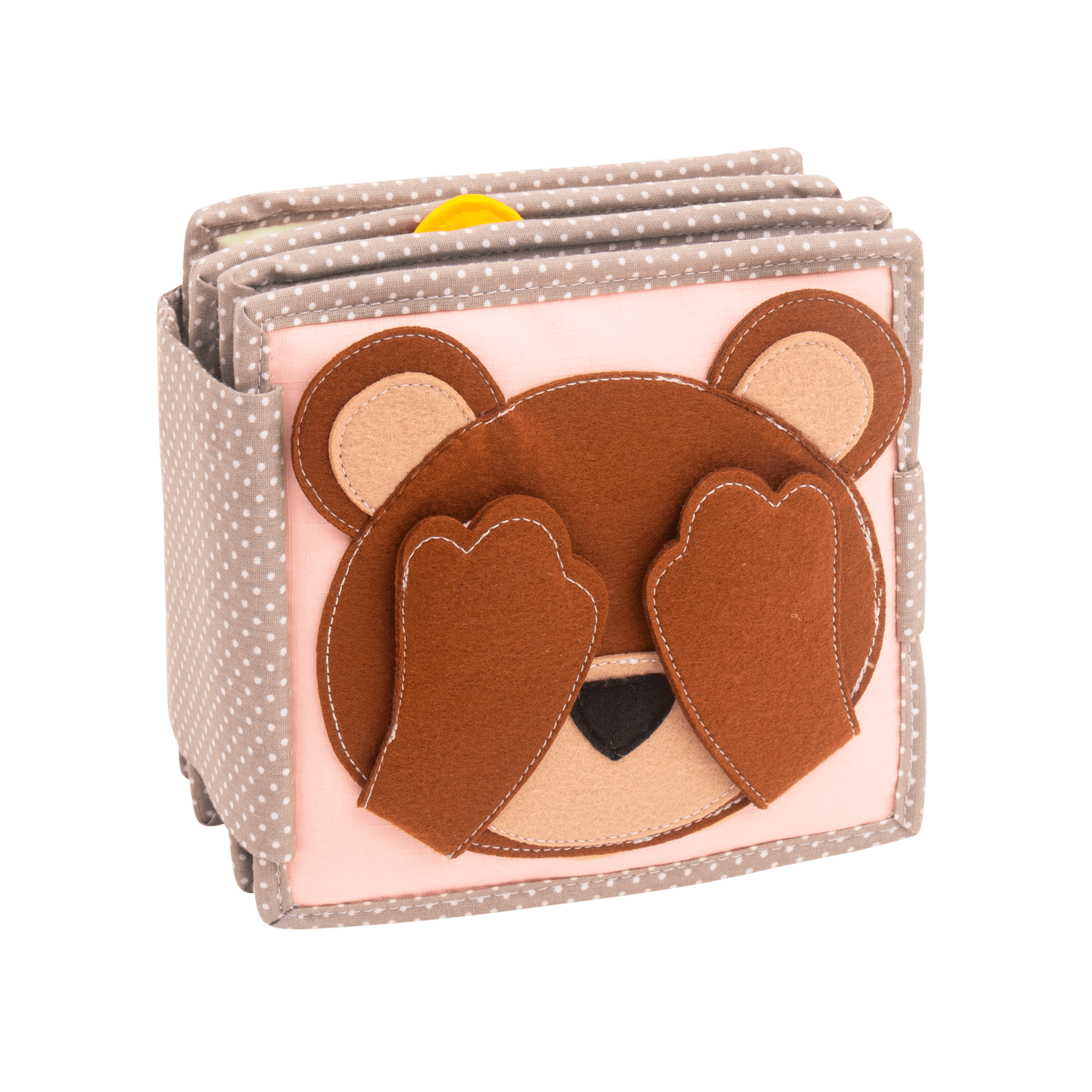 Designed in Germany

Oekotex Certified

Child Safe
Meaningful

Play

This play essential enhances specific cognitive, fine motor and social & emotional skills. Find out which milestones they cover below.
Boosts visual communication & color perception.
Fosters staying engaged & ability to stay focused.
Fosters logical reasoning and problem solving skills.
Improves understanding of categorization and comparison.
This product is rated 5.0 of 5.0 stars.
It has received 19 reviews.
Very satisfied
Everything worked out great. Books are high quality and as described. Would order again.
Simply awesome!
My little one loves it. He really looks at every page. Almost every day he has it in his hand.
The workmanship is impeccable and everything works wonderfully. I can definitely recommend it.
Shipping was also pretty quick so it arrived sooner than expected - much to our delight.
Peek-a-Boo - 6 pages Mini Quiet Book
Peek-a-Boo - 6 pages Mini Quiet Book
Super nice Busy Book
Super nice Busy Book ❣️ very well made and lovingly designed. My kids love it ?