Designed by a mom, who understands the challenges of keeping children 'curious' and 'creative' in this world full of distractions.
Learn More
Based on
Developmental Milestones
Play essentials that encourage children to lead their own curiosity to learn. Designed to improve independent thinking, problem solving, fine motor skills and social & emotional skills
Cognitive
Improves independent thinking, problem solving, attention span and memory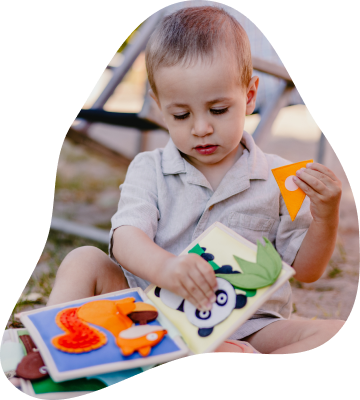 Fine Motor
Boosts ability to control and coordinate movement of hands and fingers
Social - Emotional
Fosters ability to cope with emotions and develop empathy and perspective
As seen in
We did all the
research

so you don't have to

Subscribe to our emails to receive child development information, activity ideas and exciting product updates
Just great stuff.
The books are great. Incredibly high quality work. The website is very clearly laid out. There was something wrong with my delivery. My request was answered quickly and very friendly. And the subsequent delivery was also very fast. So far I have had only good experiences.
~ Miriam R.
High-quality, well thought-out children's toys that even fascinate adults
Fast delivery, nicely packaged, product as described. High-quality, robust, versatile, and hopefully long-lasting. I also think it's great that individual parts that are lost or broken are replaced free of charge.
~ Anya S
One-off playbooks
Jolly designs playbooks are truly unique. A great activity for children. Ordering and shipping went well. The delivery was unusually quick.
~ Stefan T
Impressive quality and beautiful design
The books are beautiful and very well made! You can really see the work they do down to the smallest detail and the price is really reasonable. We already use one book, although it wasn't intended for our age. But there are so many possibilities. Even the big brother "plays" with the book and the little one watches.
~ Vanessa F.
Very nice book
This was our first book and is now already being played by child 2. The quality is still great and I use it often. We love it and regularly take the books with us
~ Sidney